Police: Man, 19, attempted to strike four people with vehicle in Gary
CROWN POINT — A 19-year-old man is accused of attempting to strike four people, including two teenagers, with his vehicle last month in Gary.
Bryan D. Fraker Jr. was charged Tuesday in Lake Criminal Court with four counts of attempted battery by means of a deadly weapon and four counts of criminal recklessness.
A woman told police she was walking with her boyfriend after 2 p.m. May 12 in the 3600 block of Calhoun Street when she heard someone yell from a vehicle, "You stupid (expletive)," court records state. She said her boyfriend"s cousin and his girlfriend, both age 13, were with them at the time.
She said Fraker drove his vehicle onto the grass where they were walking and attempted to strike them, causing them to scatter, records state. He then reversed the vehicle and attempted to hit them again.
The woman said Fraker was "inches away" from striking them, records state. He fled the scene after someone threatened to call police. 
The four people fled to a local fast-food restaurant and called police, records state. The 13-year-old boy told police Fraker had tried to fight him right before the altercation.
Fraker is currently charged with contributing to the delinquency of a minor and conversion, both misdemeanors, related to an incident that occurred Aug. 11 in Lake County, records state.
Fraker, of Gary, remained wanted by police Wednesday, records state. He is not afforded bond on the charges.
Gallery: Recent arrests booked into Lake County Jail
Adonsia Renee Blackwell
Alannah Louise Gumbel
Amanda Nicole Kizman
Amanda Renee Todd
Amos Moses Tschopp
Andrew Henry
Anthony Antione Cooper
Anthony Terrell Daniel
Austin Grant Farmer
Blake Wesley King
Christian Lance Cadenhead
Christopher John Mauger
Christopher Richard Grant Sr.
Christopher Wade Brooks Sr.
Corey James Bennett
Cortez Dominique Johnson
Cory Lee Anderson
Covosia Eugene Myrick
Dean Anthony Jostes
Age: 52
Residence: Munster
Booking Number(s): 1805411
Arrest Date: June 3, 2018
Offense Description: OWI 
Class: Misdemeanor
Eddie Lee Dell
Emilio Valentine Salinas
Erick Audomaro Torres
James Worthy Slaughter
Jamie Marie Ryberg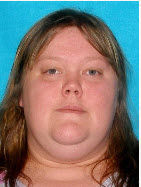 Jason Louis Ruhlander
JC F. Samuels Jr.
Age: 45
Residence: Cedar Lake
Booking Number(s): 1805656
Arrest Date: June 3, 2018
Offense Description: Operating while intoxicated
Class: Misdemeanor
Jeremy Charles Wieck
Jeremy Lamont Tolbert
Jesus Albert Gonzalez
Jillian Joy Sencaj.jpg
Jose David Aguilera
Joshua Ernest Aldridge
Julie Katherine Wallen
Justin Zachary Cleveland
Kaitlin Michelle Croarkin
Katherine Suzanne Harrington
Kim Larson
Koda Christopher Layton
Kyle Daniel Burgess
Latarah Shenay McDonald
Lauren Rae Creighton
Laurie B. Campbell
Lawrence P. Dunbar
Lenita Deshoun Miller
London Louis Lyons
Lora Susan Franklin
Marcel Carl Edmond Jr.
Martell Darius Heard
Martin Daniel Rodriguez
Matthew Richard Sayger
Maurice Russel Sr.
Melvin Douglas Gay
Mervyn Randel Chen
Michael DeSean Anderson
Michael John Bellinger
Neal Glenn Kallay
Nicholas James Box
Niko Jiovanni Trevino
Olawale Aaron Kamson
Patricia Liz Mercado
Age: 43
Residence: Merrillville
Booking Number(s): 1805408
Arrest Date: June 3, 2018
Offense Description: OWI 
Class: Misdemeanor
Patricia Marie Osteen
Rachel E. Gill
Randol Thomas Palmer Hall
Rickey T. Bailey
Robert Edward Clemency III
Age: 35
Residence: Crown Point
Booking Number(s): 1805663
Arrest Date: June 3, 2018
Offense Description: Operating while intoxicated; Operating while intoxicated - Endangering a person
Class: 2 misdemeanors
Ronald Alan Gee
Samatha Jo Campbell
Samuel Dewayne Burt
Stephen Robert Borowski
Terry Millender
Tiffany Christine Trepton
Timothy R. Snow
Towanda Michelle Parks
Tracey Dominique Watson
Tyquaniesha LaShaun Bell
Tyran Lavon Nettles
Vaughn Gregory Baker Jr.
Venus Marie Chappo
William Robert Schmakel